The special place for your group!
Our barbecue h ut directly in the forest climbing park is a very special place. The barbecue pavilion offers space for about 50 seated guests. Another tent pavilion for another 40 people can be added. Additional uncovered seating is available.
Attention: The barbecue pavilion may only be used until 10 p.m. due to the night's rest. Unfortunately, we can not accept birthdays and loud parties in the evening! Even during the day, possible music playback must not disturb the operation and the residents. The pavilion can now only be rented by guests of our park or for caterings . External rental is no longer possible.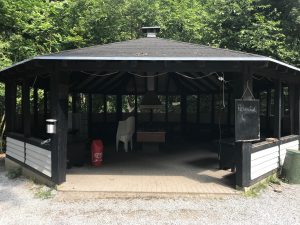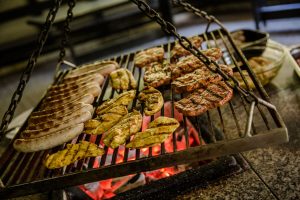 Conditions and prices can be found on our booking form:
Booking form barbecue pavilion (PDF file)
Before you fill out the form and send it to us, please call us or send us an e-mail to find out if your desired date is available!
Are you interested in catering?