That was the WaldSause 2023:
Do you like music ? You even love them ? Then the children's concert of the Rock School is just right for you.
Our musician Cesare will sing with you , clap, stomp and above all : have fun with music.
You are welcome to bring your family, friends and girlfriends, then it will be a real forest binge !!!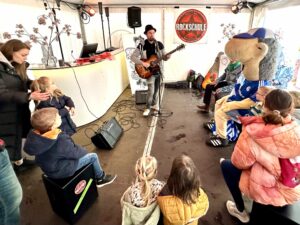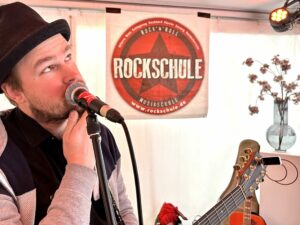 Lea Bergen and Dennis Kresin
With two voices, a guitar, a stompbox and a lot of music, the singer from Schwelm and the guitarist and singer from Wuppertal present their own songs and cover versions of well-known numbers from pop, soul and rock.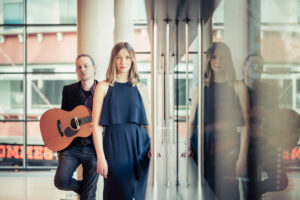 Lioness is a 6-piece band from North Rhine-Westphalia, which has been performing since 2016.
performs on different stages. Consisting of two lead singers, Milaa and Algeria,
Maxi the pianist, bassist Flo, Andre on guitar and Pathé on drums brings
Lioness a musical mix of pop, RnB, soul, bossa and reggae for your audience with.
Since the first sold-out concerts at Café Swane in Wuppertal, they have now been
Surprise guest at the Africa Days Festival and feature artist at the international festival
of world cultures. So the band slowly develops from newcomer status to insider tip
of many organizers.
Through different experiences in music and the different cultures, each brings
Lioness member with his own touch, which is noticeable in the sound of the band. In
In the future you can look forward to more gigs, projects and first release.
Instagram: Lioness_music_
Web: https://www.lionessmusic.de/
E-mail: booking@lionessmusic.de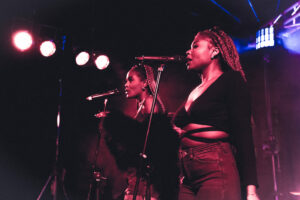 Ticket to Happiness – the name says it all! Musical style and motivation of the band from Siegen, Münster and Bielefeld is energetic folk rock with the claim to put the listeners and themselves in an emotional state of joy, celebration and dancing mood, happiness. Fast, danceable folk songs alternate with soulful ballads and virtuoso instrumentals. The seven thoroughbred musicians take their listeners on a varied musical journey – sometimes with elements of Irish or American folk, sometimes with the feel of southern European street music.
The live program will focus on their own songs from 2 successful studio albums: already the debut album "All Aboard", released in April 2018, not only made the audience celebrate exuberantly, but also received excellent reviews in the trade press:
"…the rousing songs from a mixture of folk, Celtic, pop and country quickly inspire… Very coherent debut of the band" (Radio Skala & Folkworld, 29.5.2018)
Ticket to Happiness present on this album a varied mix of fast, danceable folk songs, beautiful ballads and virtuoso instrumental tracks. 400,000 streams of the album on Spotify underpin the extremely positive response from listeners.
In addition, the newly released album "Roaming Riders". The intensive and creative collaboration with the Echo-nominated producer Pomez di Lorenzo also leaves its mark here. The singles Over Now and Videosa with highly professional videos were a great success. They reached over 100,000 clicks on YouTube and attracted the attention of dozens of radio stations – including WDR 2, NDR 2 and SWR 3. In addition, the band won the WDR 2 contest "Best Band in the West".
Despite the cancellation of many concerts last year, the young band can already point to a large number of live performances. These range from performances at (folk) festivals and city festivals to individual concerts in music clubs and cultural institutions. In 2019 alone, the band came close to 50 concerts, highlights including performances at the Rudolstadt Festival, the Venner Folkfrühling and the European Celtic Music Festival Lichterfeld. 2022 followed performances at the Folk im Allgäu and the Bardentreffen in Nuremberg, among others.
Ticket to Happiness celebrated a great success at the German Rock and Pop Awards 2018 and 2020, where the band won no less than eight first and second prizes, including best folk rock band, best folk and best country singer, with the best folk rock CD and the best folk rock song (Icarus). Last year they followed up with their single El Ritmo del Amor, which won first prize in the Latin Pop category.
Cast:
Jan Philipp Bäumer – vocals
Patrick Helle – mandolin, guitar, vocals
Yannick Helle – banjo, guitar, bass drum, vocals
Mona Theyssen – violin, vocals
Stefan Schwarzinger – double bass
Johannes Zinn – guitar, vocals
Benny Schmitges – drums
Homepage: www.ticket2happiness.de
Contact: info@ticket2happiness.de
Facebook: www.facebook.com/ticket.to.happiness
Spotify: https://open.spotify.com/artist/2rB2ddLpInhnsgjbU0y2Kp#_=_
Instagram: www.instagram.com/ticket.to.happiness/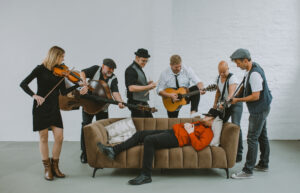 At the age of 9, a confident girl entered Marco Launert's rock school and answered his question about what she wanted to learn with :
'I want to be a rock star!'
This girl was Sarah Hübers from Bocholt, already played guitar and wrote the first own songs.
From that memorable moment in 2015, they both worked on Sarah's music career, writing songs together, releasing them through the Rock School label, and going step by step together. The young musician from Bocholt played countless gigs at the rock school and on every stage imaginable. There, she initially impressed the audience not with her special vocal abilities, but with her appearance, her charisma and the clearly noticeable absolute will to make it in the music business.
Anecdote on the side :
When asked by a newspaper editor about her plan B should the rock star plan not work out, she only replied in amazement with 'How now?".
From the beginning, street music played a big role for the giant talent as the 'most honest stage in the world'. During a rock school tour to the Bardentreffen in Nuremberg, Europe's biggest street music festival, she was discovered for the SAT1 TV SHOW "THE VOICE KIDS".
In 2017 Sarah took part in this show, learned everything you need to know and be able to do for TV appearances, from dealing with nervousness to relaxed handling of cameras, and finally got the chance to open an OPEN AIR – concert of NENA, where she thrilled the 2200 people in the audience.
Concerts and television appearances with Angelo Kelly and the Kelly Family followed, as well as the release of several of his own CDs.
The debut work "Klamotten" was published in 2018, "Eine Welt, die sich nicht dreht" in 2019.
Both are also available on all major streaming platforms.
The initial frustration of the Corona period was alleviated in 2020 by Sarah's participation in the KiKA/ZDF TV show "DEIN SONG 2021". It is the only TV format that is all about original compositions.
With her title "Leise Worte werden laut" (Quiet words become loud), which was constantly refined over the entire season of the show with professional coaches and her godfather Johannes Strate (Revolverheld) and finally released with a music video, Sarah finally won in March 2021 at the finale in Leipzig through a telephone and online voting of the DEIN SONG – viewers.
From now on, she held the title of "Songwriter of the Year" and gained a large number of young fans.
Sarah has also long received praise for her vocal performance and gradually developed a distinctive vocal style that she skillfully integrated into her new song material.
As the next highlight, Sarah was commissioned by ZDF to write the theme song "Bist Du bereit?" for the KiKA docu-series "Jungs WG" and also sang the track herself. This acclaimed news was published at the 2022 finale of DEIN SONG, in which Sarah participated together with the candidates of Jungs WG and was interviewed live.
Sarah released her song "Why not now?" with video on Youtubein March 2022.
Sarah loves playing live more than anything and is happy about every engagement.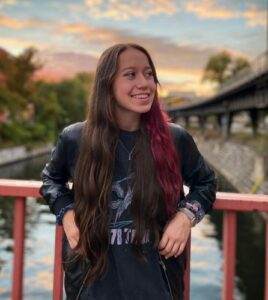 KRAFETZKA
from the Ruhr area hits the drum, makes steam with everything they have. Punk, ska, acoustic, folk, sometimes a little slower then again full lotte. "You and We, all together" is in the foreground, no matter where, festival, demo, living room concert or on a summer evening by the river, there will be laughter, music and fun.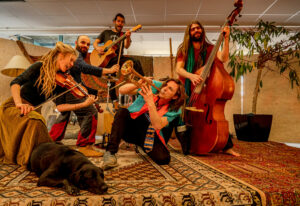 Donish folk
stands for the combination of Irish, German, international folk music, developed, practiced, mixed and arranged in a Wuppertal-Dönberg rehearsal cellar in its own way and with many strings: dönish in fact.
And as different as the origins of the various pieces may be, there are a great many parallels and similarities to be found on a Don folk evening.
The "Company" are Christof Aubke, Dieter Rottinghaus and Uli Schneider. They come with a whole bunch of instruments and joy of music. And they invite you to sing along, join in and have a great evening together.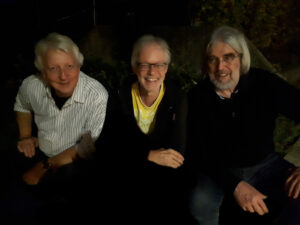 2 musicians – a two man band.
The extraordinary party duo rocks the stage with
2 voices, 2 guitars, ukulele, blues harp, foot drums
and delivers the powerful live sound of a complete band.
The party-ready selection of well-known hits from rock, pop, country,
Rock'n Roll, NDW, 80s, Reggae, invite you to sing along, dance and celebrate.
There is something for everyone!