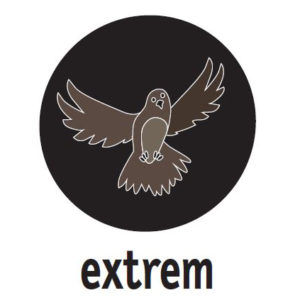 This unique course, which offers extra kicks for especially experienced climbers, can be found at our parks in Velbert-Langenberg and Bad Neuenahr-Ahrweiler.
The Xtreme course is part of the Adventure course and holds even more challenges for you at airy heights, at no additional charge. Just go for it if you're brave enough.
This course takes you over skinny trees to dizzying heights. The elements are playful and difficult. An additional challenge is the lack of large platforms. Between each element, there is only a tiny platform attached to the tree, where just one person can fit on it. Dizziness, adventure and fat arms pre-programmed!
The Xtreme course in Bad Neuenahr can be started via its "normal" ascent or via our death slingshot.
Are you ready? Then "Off to the Top"!